2018 GOLDEN GLOBE RACE - Latest News

Sir Robin Knox-Johnston prepares Suhaili
26 sailors commit to 50th anniversary Golden Globe Race

Entry extended to 30 yachts
click on pictures to download hi-res files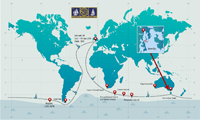 2018 Golden Globe Race Chart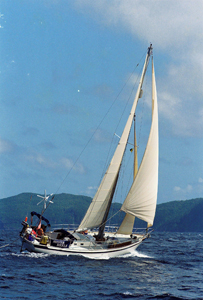 Tradewind 35, one of 13 traditional long keeled production yachts, type-approved for the Race
Robin Knox-Johnston aboard Suhaili at the finish of the 1968 Sunday Times Golden Globe Race: Photo Bill Rowntree/PPL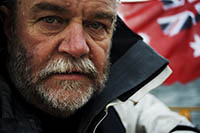 Don McIntyre, the Australian founder of the 2018 Golden Globe Race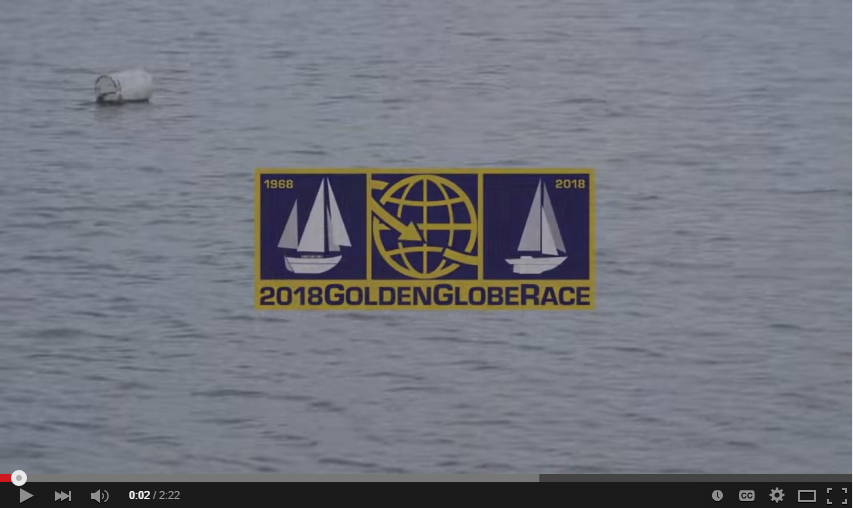 Click on this video to listen to Sir Robin Knox-Johnston restoring his famous yacht Suhaili in readiness for the 50th anniversary of him setting out to become the first person to sail solo non-stop around the world.
Sir Robin and Suhaili will be star guests at the start of the 2018 Golden Globe Race from Falmouth, Cornwall on June 14, the same day 50 years on from when Robin set out on his record setting odyssey.
The 2018 Golden Globe Race was announced on April 22, and already 26 solo sailors have made a commitment to enter. Hundreds more from just about every continent bar Antarctica have asked for information.
"The idea of a solo race that returns to the golden era of sailing has obviously hit a cord," says Don McIntyre, the Australian race founder, As a result, entry has been extended from 20 to 30 competing yachts. Competitors will race standard 32-36ft long-keeled production yachts designed prior to 1988, and carry only the equipment that was available to Sir Robin back in 1968 – nothing more than HF and VHF radios, a sextant and a barometer – to sail 30,000 miles around the globe non-stop and unassisted
That means no GPS, no electric auto pilots, no computers or wind instruments, no satellite phones or iPods." Says McIntyre enthusiastically, adding "This race takes us back to the pre-digital era when men like Sir Robin faced only the elements, and not other competitors with unlimited budgets and a shore team to talk them through every weather change."
Sailing commentators are just as enthusiastic...
Bob Fisher….80 year old yachting journalist supremo had this to say…"I can only make excuses. Would love to do it but my work schedule goes past the start date! Otherwise, in a heartbeat."
Elaine Bunting, Editor of Yachting World magazine, in her coverage of the Golden Globe launch said… "Part of me rather fancies a crack at it myself." A week later she commented… "I think you've awoken something really interesting and really big."
Herb McCormick Executive Editor of Cruising World magazine said … " it certainly sounds like the right idea at the right time."
The Race will take around 300 days. For details go to www.goldengloberace.com
All pictures are available from PPL Photo Agency
To view historic pictures from the 1968/9 Sunday Times Golden Globe Race Click Here
To view examples of production yachts type-approved for the Golden Globe Race Click Here
For press enquires, interviews, photographs and TV footage, call:
Barry Pickthall at PPL Ltd
+44 (0)1243 555561
Mobile: +44 (0)7768 395719
E.mail: ppl@mistral.co.uk
Web: www.pplmedia.com